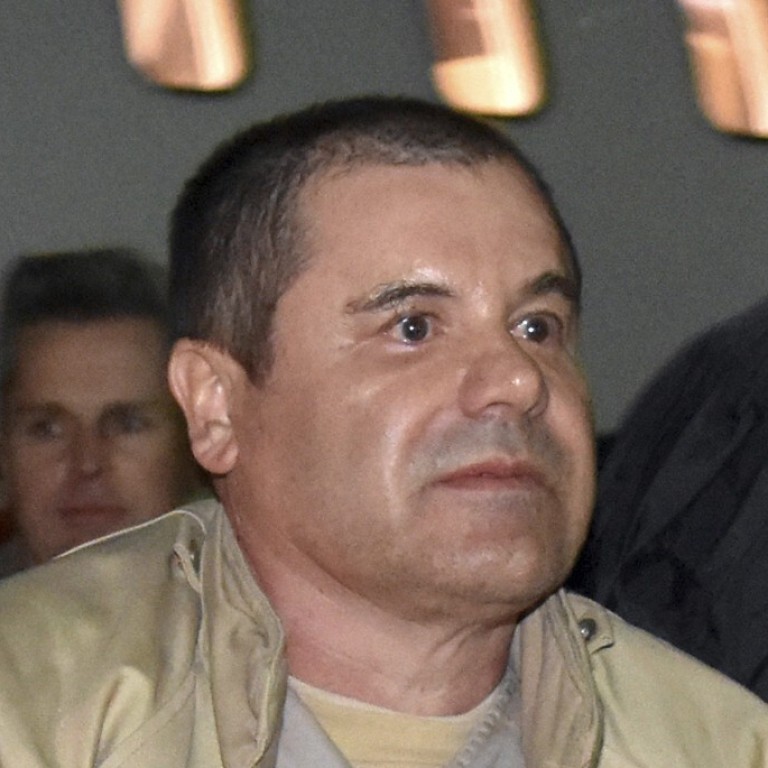 Ramírez Cano, who posted the video online, said she asked El Chapo 'what are you addictions?' to which the jailed drug lord then replied, 'none, my only addiction are the women.'
She also said El Chapo confessed to fathering 23 children.
The 63-year-old reportedly has been married four times. He first got married in 1977 to Alejandrina María Salazar Hernández, with whom he had four children, including César, Iván Archivaldo, Jesús Alfredo and Alejandrina Giselle.
He then married a bank clerk, Estela Peña, but did not have any children with her.
In the mid-1980s, El Chapo tied the knot for the third time with Griselda López Pérez, the mother of Édgar, Joaquín Jr., Ovidio and Griselda Guadalupe.
His fourth and last marriage came in 2007 when he married beauty queen Emma Coronel, who in August 2011 gave birth to the couple's twin daughters, Maria Joaquina and Emali Guadalupe.
El Chapo, who is serving a life sentence at a supermax penitentiary in Colorado, reportedly made $12.6 billion as the cartel's chief of the Sinaloa Cartel.